Food Animal Services:

Herd Health Consultations-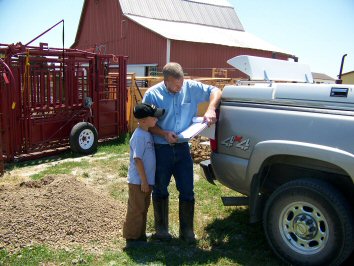 We believe preventative herd health medicine is the cornerstone to well managed and productive health plan. The Jackman Animal Clinic stresses preventative management and timely diagnostics for all our production animals. We work with farmers to set up a health plan that focuses on economical disease prevention to maximize your herd production. Topics include but are not limited to nutrition, vaccination, parasite control, sanitation, reproduction, disease testing and lameness. We work with diagnostic laboratories and pharmaceutical companies across the country to provide our clients with the newest and best treatments and health plans for their livestock.
Reproductive services-
The Jackman Animal Clinic offers a full range of livestock reproductive services including, male fertility examinations, artificial insemination, and female fertility/pregnancy examination. Our state of the art portable ultrasound allows us to detect early pregnancies, twinning and some fetal sexing. Dr. Rob Jackman also offers embryo transfer.
Surgeries-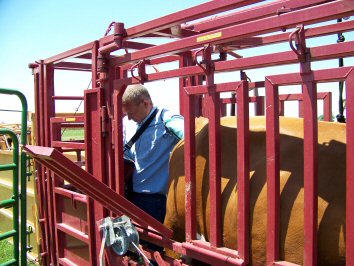 We offer a variety of large animal surgical procedures. De-horning, castrations, and other routine surgical procedures are typically performed on the farm. More invasive surgeries such as C-sections or hernia repairs are done at the hospital in our specially designed pull-in large animal treatment room complete with a head gate, stocks and when necessary, a recovery stall. The large animal treatment room provides a safe, clean and temperature controlled environment for both human and animal. Our large animal treatment room is also equipped with IV fluids, x-ray machine, ultrasound and oxygen if necessary.
Routine Herd Health Care-
Aside from our herd health consultations we offer routine vaccination, a fully stocked pharmacy, implanting, parasite control, disease testing, castrations, and all other routine (and non-routine) herd work. We also conduct community seminars each year so that our producers stay informed of current livestock news, regulations and production techniques.