---
Home
---
Hours & Location
---
Our Staff
---
Our Veterinarians
---
Laser Therapy / Digital Radiographs
---
Small Animal Services
---
Food Animal Services
---
Equine Services
---
Hospital Tour
---
Payment Options
---
Contact Us
---

---

---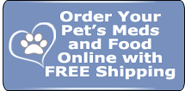 ---

Located at:
700 East Main Street
Milroy, Indiana 46156
(765) 629-2134
Our Staff:
Even if you looked far and wide, you wouldn't find a better group of people than the staff here at the Jackman Animal Clinic. Many people comment on our nice facility or the high quality medical care we offer. But we believe the most important reason clients come back to Jackman Animal Clinic is because of our dedicated and professional staff - a staff who really cares about pets and their human friends.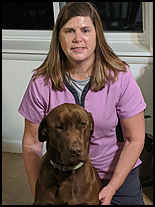 Sue Herbert - Office Manager Sue Herbert has been with Jackman Animal Clinic since August 1985 and is the clinic guru. No matter what it is, where it's found or if we're out of it…Sue has the answer!!! Along with keeping the clinic in-line, Sue has a very active family. Sue's husband Dennis is a local farmer/shop manager for Miller Equipment. Sue and Dennis have 3 children (Steven, John and Brooklyn). Their oldest son Steven is currently living in Fort Jennings, Ohio, raises club lambs and farms. He is married to Tammy and they have a son, Lane. John currently lives in Rush County and works as a journeyman lineman for Rush Shelby Energy. John is married to Caitlin. Brooklyn is employed thru IU Health as a Clinical Exercise Physiologist. Sue is also a very active member of Little Flatrock Christian Church and a leader of the Richland Farmers and Farmerettes 4-H Club. In her spare time, Sue enjoys cooking, gardening, and spending time with her family.
E-mail Sue

Kenzie Krieger - Veterinary Assistant Kenzie joined the team in June of 2018. She grew up in Greensburg, Indiana and graduated from North Decatur in 2019. She was active in FFA and 4H, where she did projects involving dairy cattle. She currently goes to Purdue University, studying Animal Science. While at Purdue, she is active in the Dairy Club, Goat Club, and Purdue Pre-Vet Medical Association. Outside of school and work, Kenzie enjoys painting, riding horses, cruising in her Jeep, and being in the barn. At home, she has 1 horse, 5 goats, 7 chickens, 1 pig, and 2 cats. She likes to help her community by mentoring to young members at the Decatur County 4H Fair who have an interest in showing dairy cattle.
E-mail Kenzie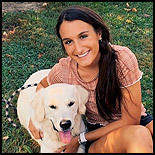 Bridget Stratman - Veterinary Assistant Bridget joined the team in May 2021. She graduated high school from Cathedral High School in 2020. She grew up in Greenfield, Indiana and currently attends Marian University. She is in undergrad studying Biology and is on a pre-vet track. She hopes to one day be a large and small animal veterinarian. Bridget has two dogs, Marty (Corgi) and Winnie (Golden Retriever). She is a member of the Marian University Women's Soccer Team. In her free time Bridget enjoys working out, hiking with her dogs, horseback riding, baking, and spending time with friends and family.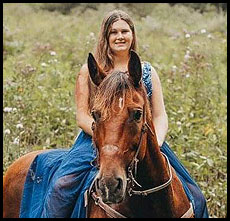 Mya Byrd - Veterinary Assistant Mya grew up a little bit of everywhere. She has been a resident of Rushville, Georgia, Kentucky, Shelbyville, and Decatur County. Mya graduated from North Decatur High School in May 2021. She has been a trail guide for over 2 years in the Metamora area. Mya was involved in many different activities during her school years. She was a cheerleader, played football, was on the archery team, and played county baseball. She loves to work and spend time around animals. Her hobbies include horseback riding, baking, and having fun. A few things she loves about working at Jackman's is the staff is so friendly and she loves working with all of the large animals.
E-mail Mya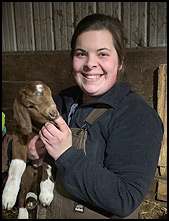 Mariah Volz - Veterinary Technician Mariah joined our team in November 2021. She grew up in Osgood, Indiana and graduated from the International Business College – Vet Tech Institute in May 2020. Mariah was an active 10 year 4-H member and has been helping on her small family farm since she was as young as she can remember. This has prompted her growing passion for large animals, especially goats and cattle. Outside of work, Mariah enjoys spending time with friends and family. She enjoys being outdoors and spending time with her dog Maddy, a blue heeler mix. Mariah's time at Jackman's has been nothing short of amazing and she is very excited to see what the future holds for her.
E-mail Mariah